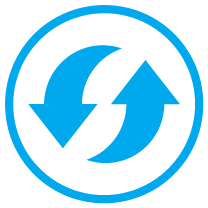 Oil Coalescing System, Above Ground
OCS
Uncontrolled contaminants are routinely introduced into wastewater during washing operations. For example, sometimes engine solvents are mixed with the wash water. The resulting oil, grease, and solvent mixture produces emulsified hydrocarbons. Our OCS oil coalescing and skimming systems will gather these very small droplets of emulsified oil for removal by a programmable skimmer. The oil is then deposited into the container of your choice for simple disposal.
These oil coalescing and skimming systems can be integrated into any pre-treatment or reclaim system.
---
Model Specifications

210 Gallon Capacity OCS

500 Gallon Capacity OCS
---
Reviews
Eight Bay, Hand Held Car Wash on Total Reclaim
"My reclaim water has no odor and I've never had a customer complaint."
---