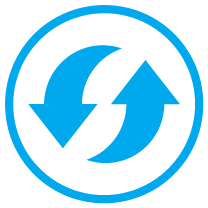 Recycled Water Storage Tank
RST
This RST system is an above ground tank that can be used as either a water supply tank or for storage of excess wastewater for Hydrokleen filtration and recycling systems.
The RST is available in a variety of cone bottom tank sizes. Optional configurations allow the system to accept wastewater, return stored water for use as make up water and to automatically purge settled solids from the tank bottom for treatment. The system can also be equipped with a visual "tank full or empty" alarm system.
Hydrokleen filtration/recycling systems are UL-979 an d CSA certified, and conform to CE standards.
---
Model Specifications

Recycle Storage Tank